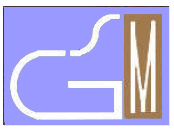 GSM is Accredited by Western Association of Schools and Colleges
The Gorin School of Music
Woodwinds Faculty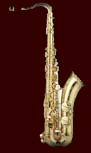 WEN-LIANG CHUNG
Clarinet, Saxophone
M.M., San Francisco State University. B.A., National Cheng-Kung University. Mr. Chung has held positions of principal clarinetist at Cheng-Kung University Orchestra, a cellist at the Community Music Center Orchestra, as a clarinetist at the San Francisco Symphonietta. In addition to his present position at GSM, he is the principal clarinetist at San Francisco State University Symphonic Orchestra and Symphonic Band.
YUKIKO MATSUMOTO
Flute, Theory
Yukiko Matsumoto has studied the Flute Performance with Isabelle Chapuis-Starr whose musical heritage includes the virtuosi Marcel Moyse and Jean-Pierre Rampal. Ms. Yukiko has been teaching the flute professionally to all ages in South Bay/Peninsula for more than 14 years, with the great reputation for her dedication to every and all students. She is well-known and well-liked for her friendliness and funny tactics, yet with the view of the high academic standards. Ms. Yukiko is very versatile to any needs of learning/all levels, from the very beginners to the well-advanced, as well as utilizing the music theory in the lesson program very thoroughly. She has been a GSM faculty since 2000 and also has been an active performer serving SF Bay Area. Fluent in both English and Japanese."
JAMES PYTKO
Clarinet, Saxophone
James has dedicated his life to musical performance and education. He received his Artist Diploma from the University of Cincinnati's College-Conservatory of Music in 2011, where he studied with Richie Hawley. James currently freelances in the Bay Area as well as performing regularly with Symphony Parnassus in San Francisco. He currently teaches the Gorin School of music.
Copyright 2002 The Gorin School of Music
Contact the Webmaster for questions or comments regarding this site