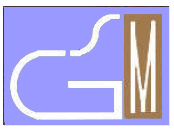 GSM is Accredited by Western Association of Schools and Colleges
The Gorin School of Music
Voice Faculty
GRACE WEBER JOHNSON, Mezzo Soprano
Voice (Classical and Music Theater)
D.M.A. in Voice Performance, Shenandoah Conservatory, Winchester, VA. M.M. in Voice Performance/Pedagogy, University of North Carolina, Greensboro, NC. A.B. in Music, Coker College.

Member of the National Association of Teachers of Singing and Performing Arts Medicine Coalition of San Francisco. For all genres of vocal music, Dr. Johnson's teaching is grounded in bel canto technique. She enjoys working with both beginner and advanced students and has over 30 years teaching experience, including K-12 general/choral music and college-level Applied Voice. Her former students are performing and teaching. As part of her ongoing interest in the psychological aspects of singing stemming from her doctoral research, she has lectured widely in London and in the United States. In addition to several scholarly articles regarding psychology and singing she published a children's book about stage fright, The Little Fish Who was Afraid to Swim (Author House, 2008). As a performer, she specializes in the Oratorio and Art Song repertoire.
Copyright 2002 The Gorin School of Music
Contact the Webmaster for questions or comments regarding this site